The Login Lockdown plugin allows users to allow or block users from a specific country easily.
All you have to do is go to the Country Blocking tab and choose a Blocking Mode.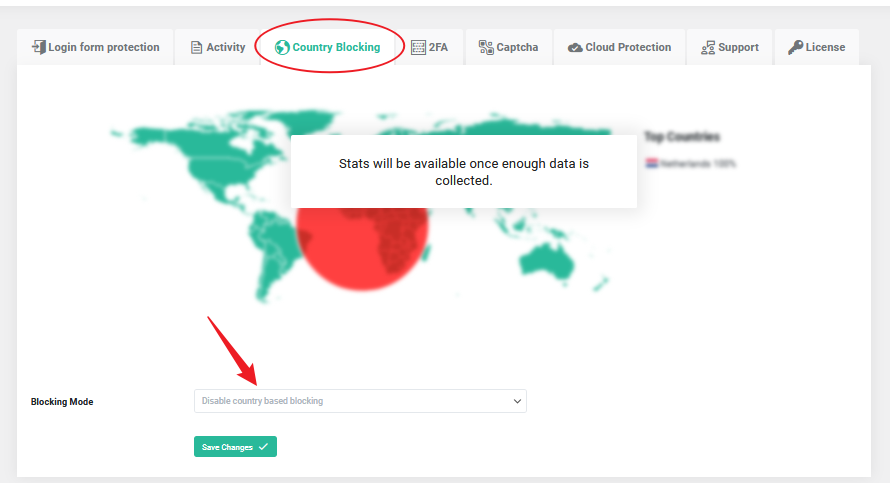 There are 3 modes:
Disable country-based blocking
Whitelist mode – allow selected countries, block all other countries
Blacklist mode – block selected countries, allow all other countries
Both Whitelist mode and Blacklist mode have almost the same interface.
All you have to do is to choose allowed (or blocked countries if you're in blacklist mode), choose whether you will block the users whose location can not be determined, and choose whether you'll allow the website access to those users or you'll only block the login page, and disable or enable and type the block message that will appear to the blocked users.