After a successful purchase, you will receive two emails.
The first one will inform you that the payment went through and will hold your receipt.
The second email will contain the information necessary for accessing the Dashboard. This panel will let you create your license key, download the plugin, and so much more.
Creating a Dashboard Account:
Open the email you received (title: "Welcome aboard! Your Login Lockdown PRO account is ready"),
Click on the "Password: set one up" link available in the email,
In the new tab, the Dashboard will appear – click on the "Get new password" button,
Recheck your email, and open the link you received,
Enter the new password. Make sure it's solid and unique.
Install & Activate the Plugin:
Log in to your Dashboard,
From the welcome popup window, click on the "Download" link,
Save the ZIP file to your computer,
Install & activate it on your WordPress site (WP Admin – Plugins – Add New – Upload Plugin),

Open WP Admin – Settings – Login Lockdown,
Activate the plugin with your license key by visiting the License tab.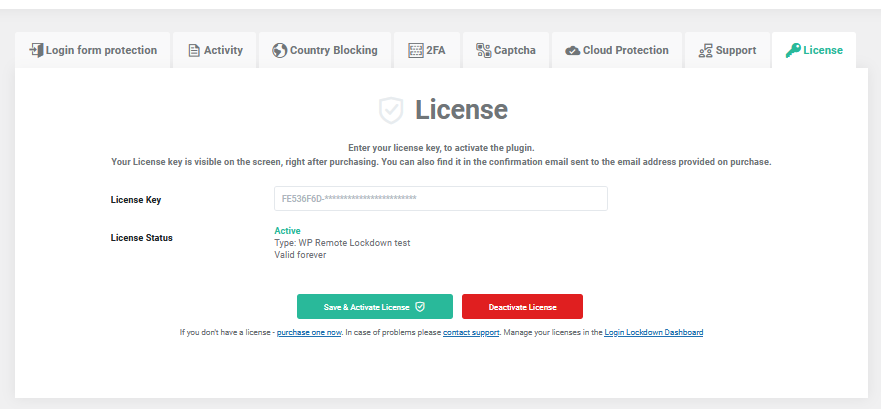 That's it. Both your Dashboard and the plugin are ready, and you're just a couple of steps away from stopping worrying about your failed logins and WordPress security!